why halal food industry is booming ?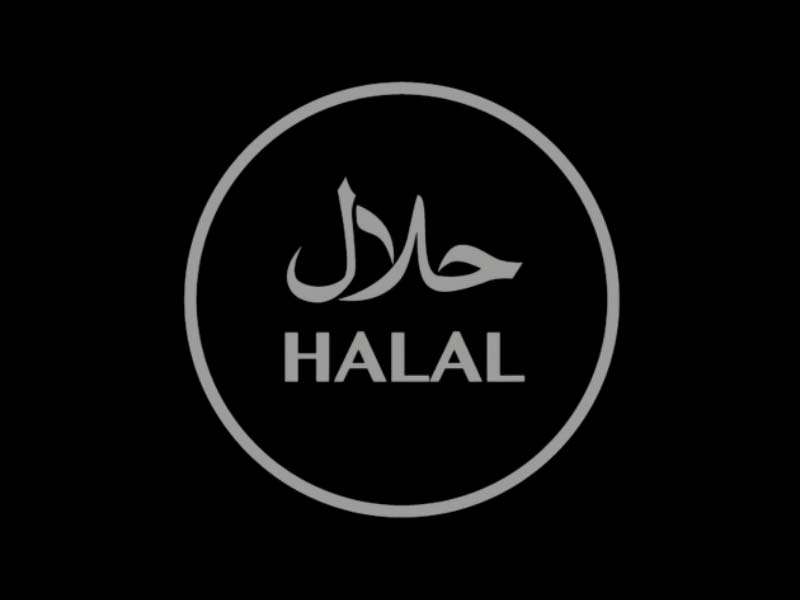 Normally, Halal food is widely known as quality control standard by Islamic dietary regulations, which means all ingredients must not contain any prohibited contaminants such as alcohol & lard.
Nowadays, Halal food trend has significantly risen for non-Islamic consumers  because of the health awareness & concerned occurred during COVID-19 pandemic, consumers shift their focus to prioritize their health more than ever because halal cuisine has evolved from being a religious dietary choice to an assurance of safe, healthy, hygienic and reliable food. 
Due to strict regulations in obtaining Halal certification, the rise of Halal food demand has also attracted ethical consumers or even non-Muslim consumers. 
In this article, we will explain more about the crucial benefits of Halal standard and why Halal cuisine is good for all consumers.
what is halal food standard ?
Halal  is an Arabic word that simply means lawful or permitted. In terms of religious values, Muslim or Islamic cannot consume any foods that contain alcohol & lard.
Halal standard means the quality control standard that controlled and authorized by Islamic laws, in terms of food safety all production must be meet the requirements that indicated by Islamic regulations.
islamic regulations for halal Food ( Prohibited )
Pork and its by-products e.g. gelatin, lipase, pepsin
Meat from animals not slaughtered according to the Islamic dietary law
Alcohol and foods prepared with alcohol

Foods made with pure or artificial vanilla extract (vanilla is prepared with alcohol)

Foods containing blood and blood by-products 
Foods made with any of the following: whey prepared with non-microbial enzyme, rennet,animal shortening, monoglycerides and diglycerides from an animal source, sodium stearoyl-lactylate, L-cysteine.
ingredients to Avoid to meet halal food standard
ingredients to avoid

Sources

Pork, non-Zabihah beef & chicken

Sodium Stearoyl-lactylate

Pure or artificial vanilla extract
Notes : 
1. Zabihah means slaughtered according to Islamic dietary laws.
2. Some margarine may contain monoglycerides and diglycerides from animal sources.
3. Vanilla in powdered form can be used.
why halal food are good all consumers ?
1. Halal cuisine has evolved of being a crucial dietary choice for all consumers due to an assurance of safe, healthy, hygienic and reliable food.
2. With the non contaminants of alcohol & lard or unhealthy fat, Halal food standards are good for all consumers in terms of healthy choices.
3. Halal meat is free from antibiotics, growth hormones, antibiotics, and preservatives.
4. Non contaminants of e-coli poisoning, bacteria and other harmful and filthy substances.
why halal food is becoming famous ?
Over the past few years, Halal items have become popular among both Muslim and non-Muslim consumers as they have evolved from being an identification mark of religious observation to assurance of food safety, hygiene and reliability. 
Nowadays, most of non-Muslim have a positive view of Halal and often perceive it as being more hygienic and healthier.
Sudden outbreak of the COVID-19 pandemic, consumer's preference has been shifted to focus more on healthier options by choosing the foods with the following criteria : 
Non contaminants of unhealthy fats such as lard, ham & beacon
Cleanliness & hygiene production 
Strict quality control of dietary ingredients
According to the statistics, Halal has been widespread across the globe due to the rise of health consciousness & awareness. IMARC Group forecast the market of Halal is expected to reach to US$ 4,000 Billion by 2028.
why halal certification is important ?
Many food & beverage companies are working hard in obtaining Halal certification to expand the opportunities to penetrate Islamic market ( E.g. Saudi Arabia. United Arab Emirate & India. 
Halal certification is quality control management that is indicated by Islamic dietary laws. To obtain Halal certification the companies have to pass all the following requirements : 
Halal certification requirements :
Halal raw materials 
Islamic slaughter methods 
Continuous product development

Quality Purchasing or sourcing products 

Islamic production ( Ingredients ) 
Islamic quality control and warehousing
our operation & certifications
Superior Quality Food Company Limited has been certified by both Halal & ISO 22000 to ensure that our production & operation meet all the requirements of food safety management standard. 
According to the certifications, our production & operation are certified by trustworthy quality control management to ensure that we can deliver superior quality products, steady fast & transparent service to our clients domestically & globally. 
Refer to our company's value, customer's satisfaction is our #1 priority, we work hard to keep pace on continuous development to meet our objectives.